CONTACT US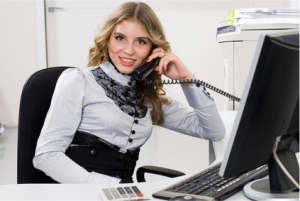 Main Office
2082 Newbury Road, Suite # 15
Newbury Park, CA 91320

Telephone: 805-300-7137
818-963-9014
Lesson Hours:
Monday - Sunday: 9: 00 AM To 7:30 PM
7 days a week
Life safety driving school makes students/parents happy stress and nervousness free for choosing life saftey driving school.
Appointments are always available!
You do not pay in full advance for 6 hours or more!
Note: You can get started and start taking lessons today or tomorrow.
You can also start taking 1 hour lesson if you feel comfortable.
Please have student ready 20 minutes early before each two (2) hour or 1 hour lesson.
Use our brand new car for dmv drive test behind the wheel.
Our car star safety system with advanced safety features with the lowest price in your area or will pay the difference.
Back to you, guarantee nobody can beat our price, informative training and safe vehicles.
We will pick you up and after your dmv test we will drop you at your specific location free.
TESTIMONIALS
I was really happy when I passed my Behind the Wheel Test for the first time in Simi Valley. My dad who is a Professor i already bought a car for me. Most of my classmate has Driver Incenses but not me at that time. One day, I was with my friend who was driving the car. We had a bad accident and my friend died in that accident. I survived. I did not want to learn driving, and I always had bad dreams of accidents, but the reality of the city forced me to learn driving. Mr. Bob was my Instructor and I told him from the very beginning that I am nervous by mentioning the accident. He builds slowly and slowly so much confidence and strength that I got more encouraged to learn driving with confidence. I got 6 hours lessons and more lessons from him. He is very patient, passionate, professional and an informative Instructor. He never gets angry and never yells on my mistakes. I learned all the DMV rules of road, safety, and he also taught me defensive driving rules, parallel parking and how to avoid aggriesive driving, accidents and Tickets by the Police Dept. Moreover, he finally took me as I requested, to the Freeway 101 and 118 W to driver close to the DMV area. He even agreed to stop at my grand parent's home in Simi Valley on the way to Simi Valley. He went over, in details, the simulation of DMV, Test and automatic disqualifications. My grandparents were so please to see me diriving lessons on the freeway, and the Instructor had conversations with my aunt and grandparaents. The more interesting thing is that the day of DMV Test was on my birthday. When I passed the DMV Test we all celebrated with our family and for my birthday. I, personally recommend this Instructor is the best and I can guarantee he has a safe car. If he can make me confident driver, he can do the same for any other new driver. I refer even my brother who is also taking Pilot Training.
Roxanne, Woodland Hills
My dad was very impressed to see the Instructor was dressed which shows his professionalism. I heard from my friends, who went to a High-priced School but I paid way less than that. This instructor was great. At the beginning of my lesson, I was quite nervous and I was shaking. However, my worries were slowly begins to diminish on the first lesson. At the end of the day I knew rules of the road, blind spots, and how to back up a car. I guess my dad's first impression of the instructor was right after all. Before the test I had 2 hours left out of 6 hours. He trained me so well and kept mentioning the automatic disqualification throughtout the course. What I found most helpful was when he gave me a simulation DMV test which helped me pass the test with confidence. I was so glad when I passed my test for the first time that I told all my surfing buddies to take lessons from Bob. I am very good in surfing and got sponsorship from Val Surfing Products of Westlake Village. My parents, especiacilly my mother, are always happy to see the Instructor. My dad is a Asstt. District attorney and he was very happy to hear about very professional instructor.
Chase Park, Thousand Oaks
I took a 6 hour lesson from Bob. The Instructor was very informative and respectful. I learned all the rules and laws of traffic safety, and I learned how to drive on the freeway as well as the canyon. Not only was he an informative instructor, but he was quite friendly as well. He taught me so well, I overcame my fear of driving on the freeway. Also, he gave me parallel parking training. I am going to study in UCSB and I am glad that I have good training on the road and Freeway. This Instructor taught me all the necessary rules for the DMV driving test that I passed my Drive Test for the first time. I was nervous because there was a lot of traffic around the Winnetka DMV. The Training I got, I had no problem driving in this traffic and as the DMV Examiner was asking me to do. I learned more in my training than the DMV examiner asked for. Because of BOB, I am not nervous of driving anymore and all these skills well definitely benefit me in the future.
Manu Chopra, Chatsworth
I am here in the U.S. on work visa. I am working as a Compute Engineer in Amgen, Newbury Park, I decided to write a few words for the Instructor who gave me a life long Driving Training in the car. I never drove in India. I had a difficult time to move from one place to other for shopping and buying even grocery. I was nervous just by looking at all the cars in the city. The Freeway was always packed. This Instructor started training me from scratch. It took me 2 lessons just to control the car. The Instructor had lots of patience when he taught me. Sometimes I thought that I was making many mistakes, but the Instructor never yelled nor got angry towards me. Any how, I took many lessons to learn all the fundamental and rules of the road, safety, and how to avoid accidents. Passing the DMV test was my major concern. I learned with all the best Driving lessons from Bob. I requested to learn on the freeway, and the instructor agreed to teach me. He never let me felt nervous because he always made me comfortable and confident. I was glad to drive on the freeway. In addition, He trained me how to drive on the canyon, and later he taught me defensive driving. I passed my DMV Test and I was happy.
Rameshmaram, Moorpark
It is my pleasure to write something about the Instructor. Neither I nor my parents visited the Driving School. All we knew was that the Instructor and his safe car for training. He taught my only son so well in car Training that one day after the second lesson, my son was courageous enough to drive on the Freeway with me. We were travelling on the 101 S Freeway in the fast lane, when all of a sudden, a SUV in front of us flipped over to the left. I was keeping enough distance, and I learned from this Instructor how to react in a different situation. I did the same. I look carefully, and keeping the distance, I changed the lane carefully and quickly to the right safely. By doing so, we saved our life. All this credit goes to our professional Instructor and we wish well in life to this successful teacher. I passed the test for the first time. We strongly recommend this Instructor to other parents because he is a great instructor.
Aaron Thomas, Oak Park
It has been a pleasure taking lessons from Bob. He is very professional, informative and wears professional dress. He even recognized me Michael Jackson's relative. I, then, told him that I was in fact Michael Jackson's cousin. I learned all the fundamental of rules of the road, and how to avoid accidents because of Bob's excellent Behind the Wheel training. The training he gave me was so informative that I passed my DMV Driving Test for the first time. I was the first student from New Valley Leadership Academy of Calabasas to get training from Bob. I also refer to other students. I love how he treats me like his family member when he gives me a lesson. My Mom who met with the Instructor and my dad Jermaine Jackson was pleased when I passed my DMV Test first time. My dad was so happy and a bought me a new Mercedes Ben sports, because I learned how to drive safely.
J. Jackson, Calabasas
I have already got 4 hours lessons from a high-priced driving school. Now It was time to take DMV test . My other School had no appointments available. I had to go back to Milwaukee because I had to be part of Milwaukee Basketball Team of NBA. I just wanted a 2 hours lesson. Instructor Bob gave me 2 hours training of DMV Test preparation and a beneficial pre-test. He taught me how to back up along with curb more efficiently than my old driving school of this local area. I also learned parallel parking from him. In addition, he answered all my questions clearly. I was pleased the way he gave me simulation test and how he kept asserting the most common automatic disqualifications of the DMV test. I passed my DMV test for the first time. I had to leave next day to play for the Milwaukee Basketball NBA team, and I was quite glad that I had a license before I headed out. I personally believe, this Instructor Bob well informative and professional, and I recommend for others students also.
Jerome Jordan, Woodland Hills going back to Milwaukee
We were looking for a cost effective driving school. But I was also concerned about the Instructor's, curriculum and vehicle that he used for training. We never visited the Driving School, We always see the Instructor as a whole school. The Instructor Bob had everything a Driving School should have for proper training. Our daughter took a 6 hours lesson, and we were very happy. Our daughter does modeling, but she is very nervous in driving. This Instrtuctor made her driving safety. She passed the Test first time and Boy was she happy.
Tracey Nichole, Tarzana
We loved the safe car the Instructor had for our child in car training behind the wheel. It is scary to put your child in a old and unsafe car for new driver who is nervous too. The Instructor was very friendly and informative. I always recommend this particular Instrtuctor to learn how to drive or the road and the Freeway.
Melisa, Westlake Village
We have two daughters and both want to become doctors. We like the Instructor Bob. Our daughters also like the Instructor and his professional dress. We know that each of our daughters requires 6 hours training as required by the DMV. We want to provide 12 hours each. The instructor is so informative that he trained my both daughter to be a good Driver. Also he helped them by teaching them how to drive on the road with all the rules of road, safety, defensive training, and how to avoid accident. Our daughters have a whole life in front of them. The Instructor Bob is the best to provide DMV Test preaparation and pre-test practice. Both of our daughters passed the test for the first time. We were considerably and sincerely happy with the results of our daughters' safe driving skills and strongly recommends this instructor.
Melody and Natalie, Calabasas
The Instructor is dependable, professional and extremely helpful. Thanks for making our daughter pass DMV Test for first time with your excellent cost effective price.
Miriam, Newbury Park
The Instructor Bob is very professional. He was very informative to our daughter. We were very happy and feel safe after taking to him about his credential and experience as a professional driving school instructor.
Veronica, Camarillo