DRIVING BEHIND THE WHEEL (IN CAR) DRIVER TRAINING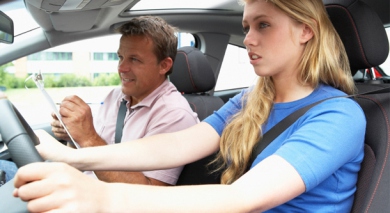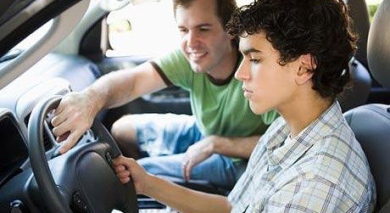 Tips from the DMV about Selecting a Driving School.
Compare the price first, qualified professional Instructors, Vehicles use for Training and the curriculum of Training Behind the Wheel. You have come to the right school of your choice. Our Driving School's holistic approach to the Driving Education is highly qualified, friendly, patient, passionate, Professional, college graduate and informative Instructor, Brand New Car with advanced safety features. The comprehensive curriculum of Lessons Plan and going beyond the lessons plan is one of our factors to accomplish. Most importantly you would appreciate the lowest affordable price in your local area that we surpassed in all aspects if you compare us with other Driving Schools. You won't find any other Driving School in your area that is compared to what we offer to the students. Driving behind the Wheel is our specialty in our Driving School.
The following are some more reasons to why you came to the right place.
Our comprehensive and holistic curriculums of 6 Hours Lessons plan consist of Lesson 1, Lesson 2 and Lesson 3.
And more practice if some students need it. Students will advance with Fundamental rules of the road, traffic safety to DMV Drive Test throughout the course, introduction of Freeways and Canyon, and a 3rd Lesson to prepare the students for simulation of passing the DMV Driving Test along with asserting the automatic disqualifications in DMV Test. We will cover the following and more than that which will impact safe driving throughout the course, teach you how to avoid accident and how to avoid getting a Ticket by the Police Dept. in order to maintain your Driver Licenses for the rest of your life, are as under:
Check and adjust safety features before start driving each time
Rules of the Road and Traffic Safety
DMV Test Preparation and Pre-Test Preparation and Important Components of Car
Fundamental Laws of DMV
Swerving
Object on the Road
Nervousness while Driving
Backing Straight along with curb
Parallel Parking, Hills Parking and Curb Parking
U Turns, Right Turn, Left Turn and Hand Signals
Special Attention to Unprotected Left turn
Physically Demonstration
When to give turn signal
Lane Changing
Use of Center Lane or Turn Lane
Special Attention at Intersections
Protection from Red Light Crossing Violators
3 Seconds Rule
How to React in Yellow Light
Double mindedness while turning
Sudden Stop
Fatigue Role while Driving
Habits and Attitudes
DMV Test Behind the Wheel Simulation of Test
Defensive Driving especially
Aggressive Driving Protection
Driving in Rain and Fog
Keep patient in Heavy and light Traffic
Distance Judgment
Freeway Driving Introductions
Canyon Driving
Tunnels Driving
Night Driving
Big role of Distraction from Cell Phone, Texting, eating, music and others
How to react in Emergency
Avoid Accidents and Tickets by the Police Dept.
INSTRUCTORS
Our Professional, informative, friendly, patient, rigid knowledgeable, and passionate, having a good moral character, and College graduate Instructor has 15 years of safe driving experience. Our Instructor have many years of experience teaching Behind the Wheel in Car to thousands of male and female TEENS, to more than 50 Public and Private High Schools of Ventura and L A counties. He also possesses necessary Traits as required in the DMV licensed Instructor Training of 60 hours, also to ADULTS male, and females, of foreign Nationals and employees, on work Visa and foreign students. "Strictly no cursing and yelling by the Instructor at all for any reason". Our Instructors have gone through Live Scan and Criminal background check by the Justice Department. Our Instructors also meet rigid qualified standard as mentioned by the DMV guidelines. Our Instructors always wear professional and business dress, while training.
Education Code Section: 41907 & 41918
"All Driving School Instructors should be Professionals, courteous, respectable and emphasize safety and integrity.
Vehicle Code Section 11103
"A Driving School shall maintain bodily injury and property damage insurance and maintain safety and be mechanically good". We carry more than it required, covering students and instructor.
OUR VEHICLES
Our car for highly qualified professional training Behind the Wheel is a Brand New Toyota Corolla LE 2013, one of the safest cars with all the SAFETY FEATURES for STUDENTS AND INSTRUCTORS are mentioned below:
Dual Brakes Driver and Passenger sides for Instructor, Dual Gas Pedal Driver and Passenger sides, Extra Mirror Center Right Side for Instructor.
STAR SAFETY SYTEM, VSC, TRAC ANTI-LOCK BRAKE SYSTEM,EBD BRAKE, ASSISST AND SMART STOP TECHONOGY (SST), 6 AIR BAGS SYSTEM DRIVER AND FRONT PASSENGER, ADCANCED AIR BAGS SYSTEM DRIVER AND FRONT PASSENGER SEAT MOUNTED SIDE AIRBAGS, FRON AND SIDE FULL-LENGTH CURTAIN AIRBAGS STABILITY CONTROL, DRIVER AND FRONT PASSENGER ACTIVE HEADRESTS, 3 –POINT SEATBELTS IN ALL SEATS, POSITIONSN AND FRONT SEAT PRETENSIONERS, LACH, TIRE PRESSURE MONITOR SYSTEM, (TPMS) ENGINE IMMOBILIZER, CAMERA, DAY LIGHTS AND MULTI-REFLECTOR HALOGEN HEADLAMPS. FIRST AID KITS.
Mostly accidents are caused by people not paying attention to what they are doing such as using Cell Phones or falling asleep at the wheel. Most of the accidents are the result of "human error" misjudging, road conditions or traffic behaviors, double mindedness on Turns, stopping on a Yellow Light, and aggressive behaviors and distractions. Relatively more accidents are also caused by speeding because TEENS tend to drive fast over the limit. These days, fewer accidents are also caused by mechanical failures of vehicle itself. In summary, accidents are generally caused by people. Alcohol, mutinies prescription or over the counter also play a major part in causing accidents. We teach not only to get your DMV license but also how to maintain it for rest of your life to avoid accidents and Tickets by the Police Dept. It is important while driving to read the signs, signal lights, and the different colors of the curb while parking. In our curriculum, we teach how to react in a different situation enable them to predict hazards and react accordingly.
Only Life Safety Driving School, your respectable school can provide all this in the lowest affordable price without forcing you to pay a Full Amount of Course. You pay as you take lessons. Appointments are always available. You can call today and get an appointment for the next day, week or 1 hour free lesson guaranteed. You have a choice of taking a 1 hour or a 2 hours lesson. Other Driving Schools require you to take 2 hours lesson at a time even though you are nervous or you do not like 2 hours lesson for any reason. Our Instructors wear professional and business dress with no flip-flops. So get started, we are anxiously waiting for your call.